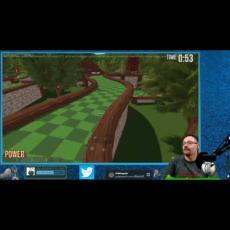 This particular clip is me managing to jump off the edge in Golf and getting it right in the hole, Just too good sometimes.
This time the picture should go to the social media networks, but the video should embed into my page, in case someone goes to the link. [fingers crossed[
Come watch me and join in the games on a Friday and Saturday at 7.30 EST.