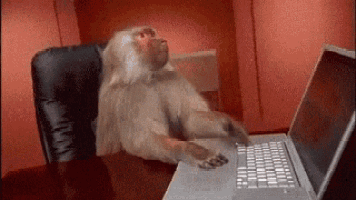 So, here is what I mean.
I can (mostly) type without looking at the keyboard, as I'm doing this now, I'm doing the same. But there is sometimes I will make mistakes.
Using Google, I really appreciate the "Did you mean?" as that one key-press off at the beginning of the search term can really save a lot of time. So for that, I say.
Thank you Google. 🙂