MAME Cabinet
●▬▬▬▬▬▬▬▬▬▬▬▬๑۩   Aug 06 2020   ۩๑▬▬▬▬▬▬▬▬▬▬▬▬●
So, 20 years on, I have finally got my hands on a cabinet for a decent price, that I'm going to be able to turn (hopefully) into a MAME cabinet.
I haven't really decided on a layout of this I might have sub menus for pictures, and text here for updates and a WordPress Kanban to help me organize stuff, or I might completely go another direction who knows. It will evolve over time. Anyways, here is a base picture of the cab in my shed just as I got it today.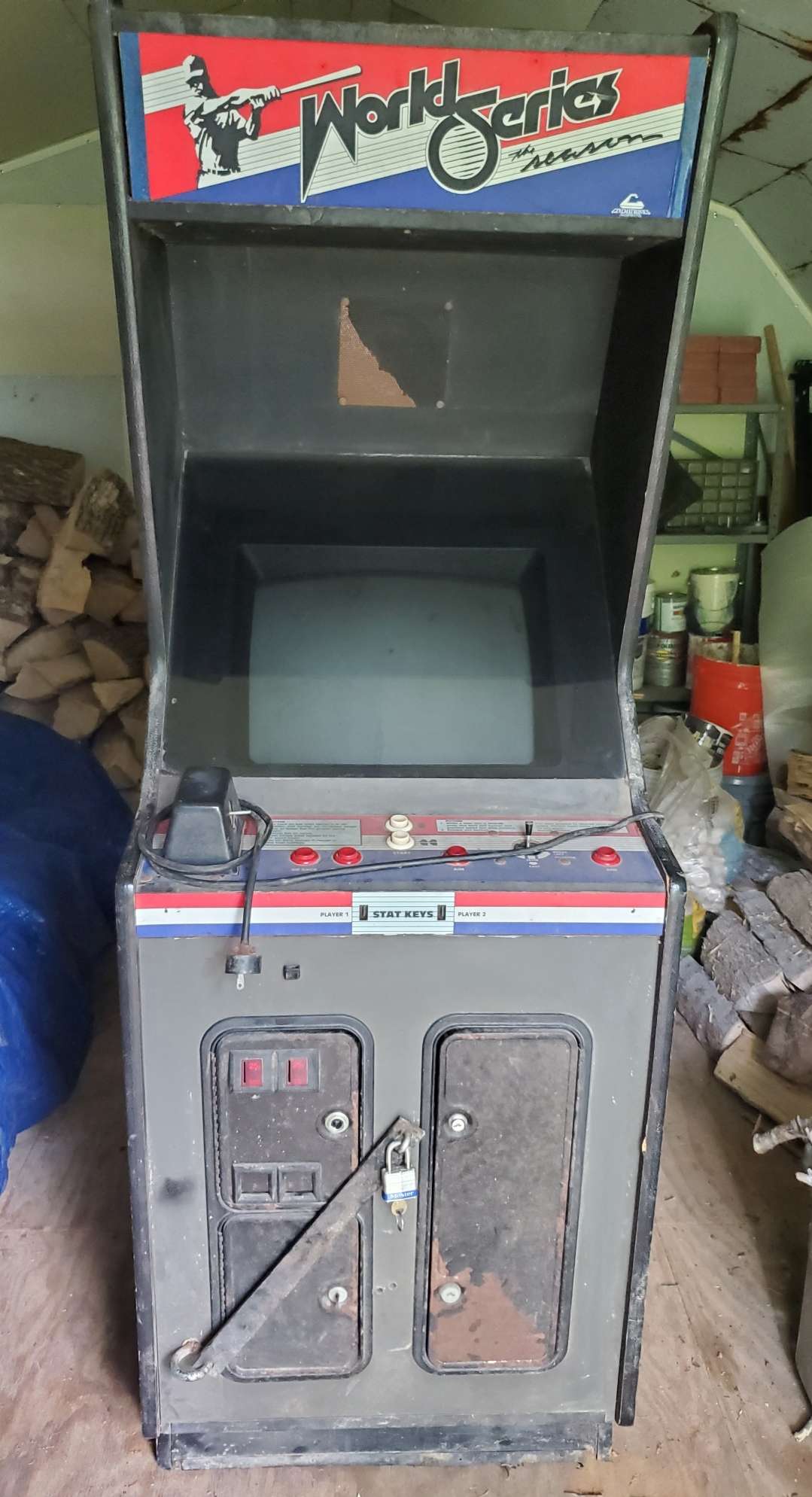 ●▬▬▬▬▬▬▬▬▬▬▬▬๑۩   Aug 09 2020   ۩๑▬▬▬▬▬▬▬▬▬▬▬▬●
So I've started on ripping the guts out, then I can decide on what I do with said guts, keep, sell, etc (probably sell) even with the CRT monitor removed, it's bladdy heavy. I need to work out how to remove the control panel, so I'm able to replace it with a normal 2 player style control panel.
Things I defo need/want to do.
 Get a new base from DIY store [need to measure exact]
 Touch up and fix any peeled away areas [need to take photos of that]
 Speaker Cover needs replacing
[will add more as I think of them]
Things I don't know what to do about
Sell CRT Monitor
Get Rid / Keep Coin Mechanism
[will add more as I think of them]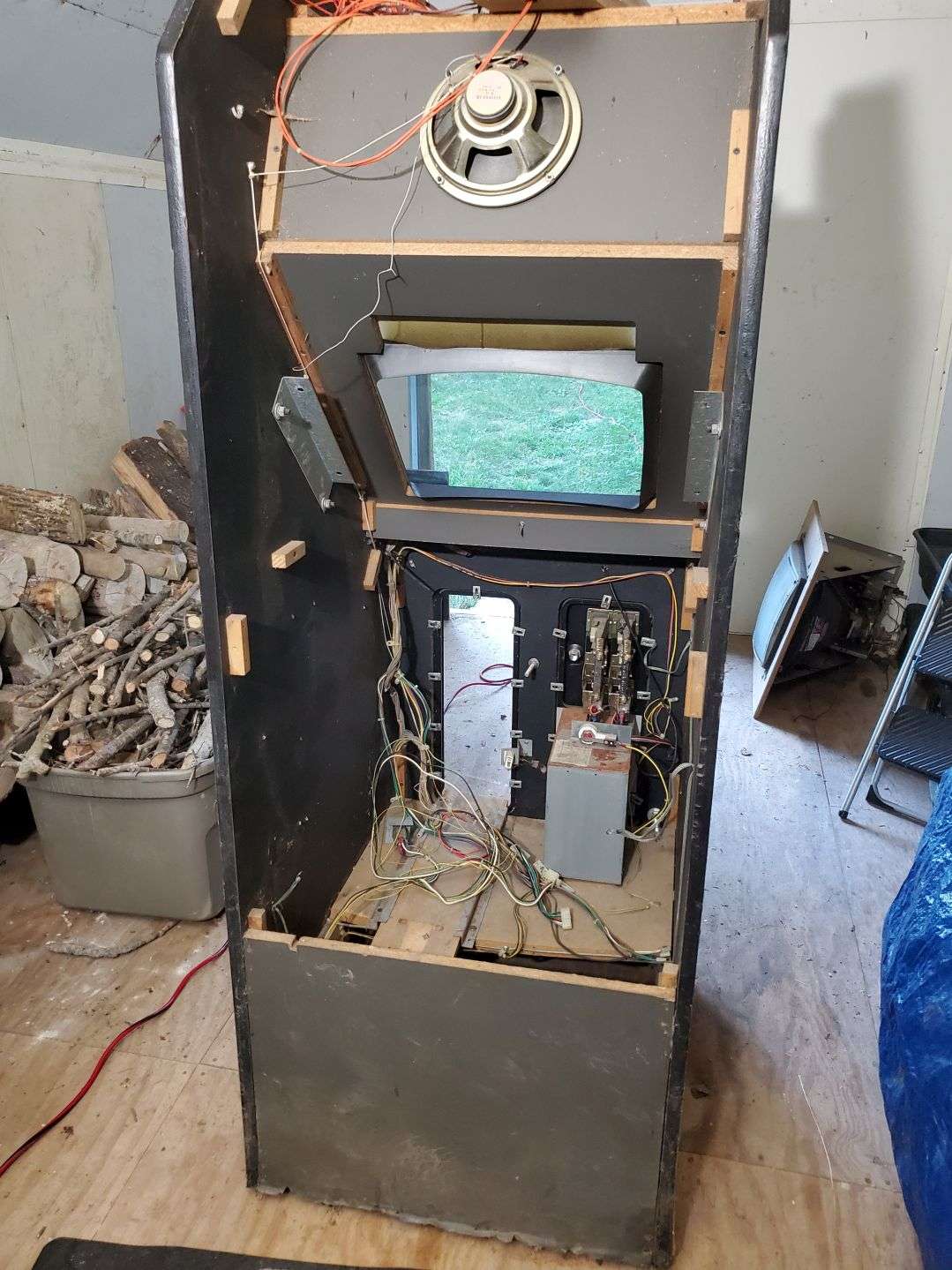 ●▬▬▬▬▬▬▬▬▬▬▬▬๑۩   Aug 23 2020   ۩๑▬▬▬▬▬▬▬▬▬▬▬▬●
More ripping of the innards to get it to a point were I am just left with the shell, then I'll be able to work on the MDF wood issues. I've removed the glass and all the 'extra' bits like speaker cover and coin slot and doors, etc. Next I have to decide on wood putty or Bondo, and how I'll go about supporting to fill. I'm thinking maybe cardboard either side of what I'm filling, or plywood, something that I can sand away once I've filled and it's hardened. We'll see. I'll dump some more pictures in the pictures sections over on the right.